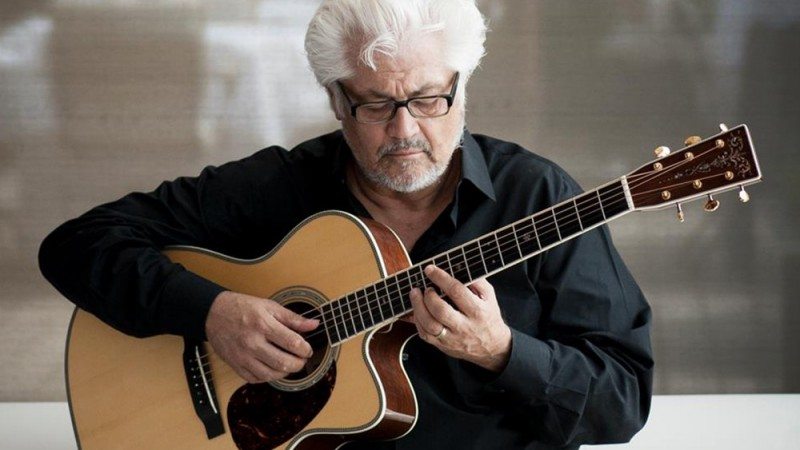 Larry Coryell is a somewhat unique musician for me to discuss. My friend Henrique informed me of the guitarists passing this past Sunday-at the age of 73. Generally speaking when doing a tribute to a fallen musician,I come at it from the point of view of strong knowledge about their music and often their back round. In the case of Mister Coryell,the exact opposite is true. Haven't actually had much experience (if any) with his music at all. Still,an outsiders perspective might be an interesting place to come at him from. So I'll start out discussing my only experience with him.
Again,this is a family musical story about me and my father. He was my first inspiration in terms of music and knowledge of it. This story started out with one of our many musical discussions when I was in my late teens. The subject was Miles Davis and his innovation of jazz fusion. And my father mentioned Larry Coryell as an artist who also innovated fusion. The only album he had by Coryell at that time was a cassette of a 1970 album called Spaces. With John McLaughlin,Miroslav Vitous,Chick Corea and Billy Cobham aboard, the album is apparently considered a ground zero for fusion along with Miles's  Bitches Brew.
Perhaps from listening to so much music,particularly electric jazz in all its forms,the memories I have of the Spaces album have also faded somewhat with time. Do remember that it was the first jazz records I heard that was heavily based in acoustic guitar. In the ensuing years,I began to listen to other acoustic jazz guitar maestros such as Earl Klugh. The only other time within the next two decades that I heard Coryell's playing again was when I reviewed the Larry Young song "Moonwalker" on this blog,which featured Coryell's playing on it.
In a case similar to the also recently departed David Axelrod, my musical case with Larry Coryell represents something that I've often disliked being done by other people. And that is embracing an artists music only after they pass away-the cult of the dead being a motivating factor in appreciating a musician. All that being said,if any of you out there haven't checked out musical innovators who are still living,it would be a great idea to do so. There's something so creatively rewarding about embracing art while the artist themselves are still with us. Even if their music will never simply die with them.